Tea leaves Tempura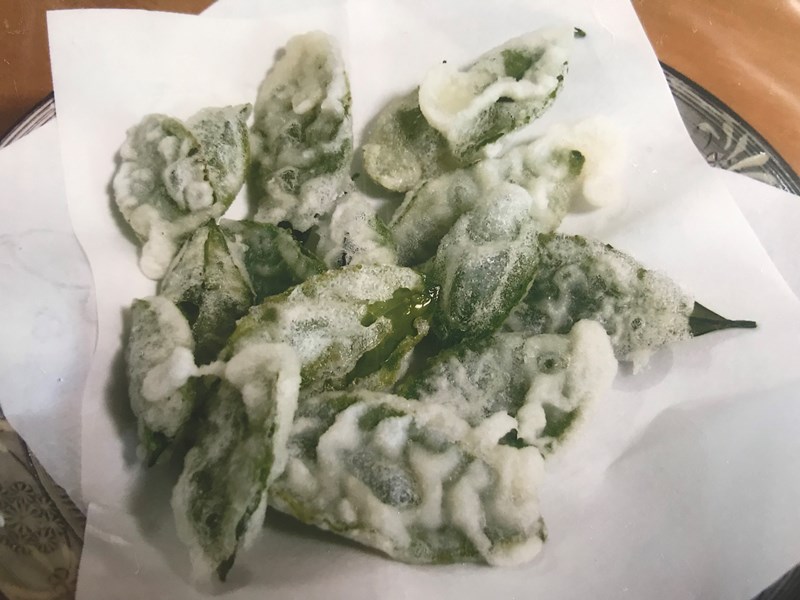 Tea leaves Tempura is often made in the tea season of the year. The distinctive bittersweet taste stimulates the appetite and relieves tiredness from tea picking.
Ingredients (2 servings)
New tea leaves……50g
Flour……25g
Water……30cc
Oil……Proper amount
Tea salt……Matcha1:Salt3
Soy sauce……Small amount
Steps
①Wash new tea leaves and cut them into 8cm length. Or cut the top of the leaves into 3cm length.
②In order to make batter for Tempura, put some flour and water into a bowl and mix them lightly.
③Pour some oil into a pot and heat to 160℃. Dip the leaves in the batter ② and deep-fry them.
④Serve the tea leaves Tempura with tea salt or soy sauce. Eat them when they are hot.
---
Tencha Okowa (Steamed Rice)
With a vibrant color reminiscent of young grass, this dish is perfect for special occasions such as celebrating the Doll's Day (March 3rd), School entrance or graduation ceremonies.
Ingredients(6 servings)
glutinous rice……700CC
ordinary rice……300CC
salt……small amount
water……5 cups
tencha……1 tablespoon
pickled red turnip to taste
Steps
①Combine and wash the glutinous rice and the ordinary rice.
②Drain the water using a colander and leave to dry for one hour.
③Add the water and salt and cook.
④Let it stand for 15 minutes. Mix in or sprinkle with tencha.
---
Stir fry minced beef with new tea leaves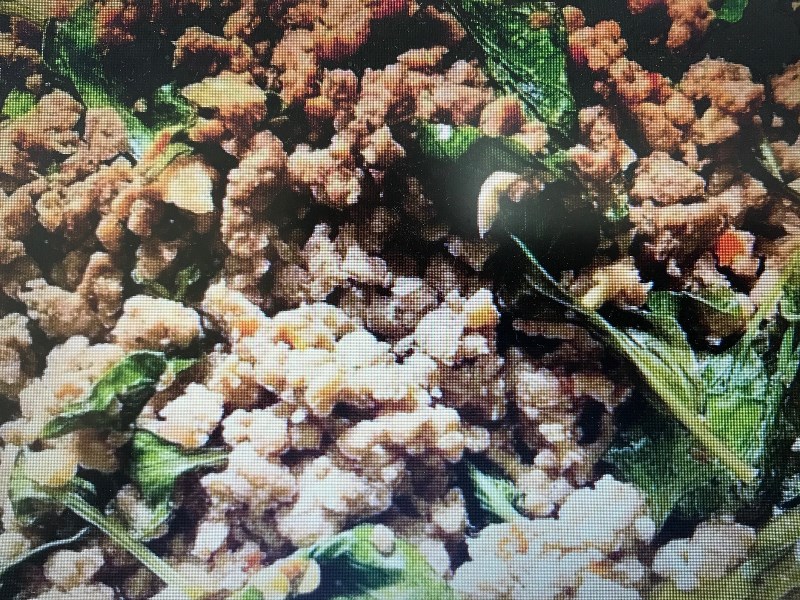 Instead of basil leaves, you can use new tea leaves! You can enjoy its sweet bitter taste. Enjoy it.
Ingredients
new tea leaves……1 hand-full
minced beef……500g 
mince garli……1 tbsp
mince red chilies……1 tsp
light soy sauce……2 tbsp
oyster sauce……1 tsp
Steps
①Stir fry mince red chilies and garlic in oil.
②Add your choice of minced meat (veggies). Cook it through.
③Then add light soy sauce and oyster sauce. And throw in lots of basil leaves at the end!! Fry till it fragrant.