Matcha &Dark Chocolate Muffin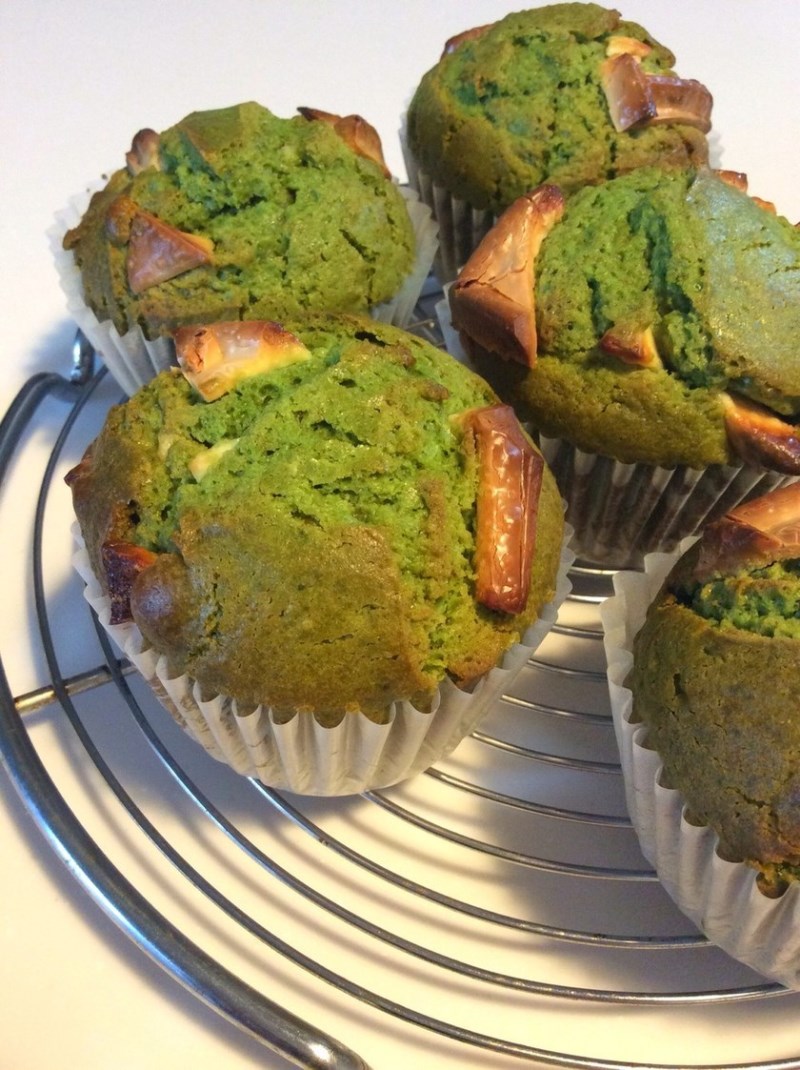 This is Matcha Chocolate Muffin recipe. You can create a variety of Muffins by adding different ingredients. You can use White Chocolate instead of dark one. You like to add Nuts like Walnuts, Macadamia Nuts…etc. Create your own Matcha Muffins!
Ingredients (12 Muffins)
Self-Raising Flour……2 cups
Caster Sugar……1/2 cup
Salt……1/4 teaspoon
Matcha Powder……2 tablespoons
Milk……1 cup
Vegetable Oil……1/4 cup
Egg……1 *lightly whisked
Dark Chocolate……100g *coarsely chopped
Steps
①Preheat oven to 180℃. Line a 12-hole muffin pan with cases.
②Place all ingredients in a bowl and mix to combine. Spoon the mixture into each case. Bake for 20 minutes or until cooked through. Cool on a wire rack.
---
Super easy Matcha Ice cream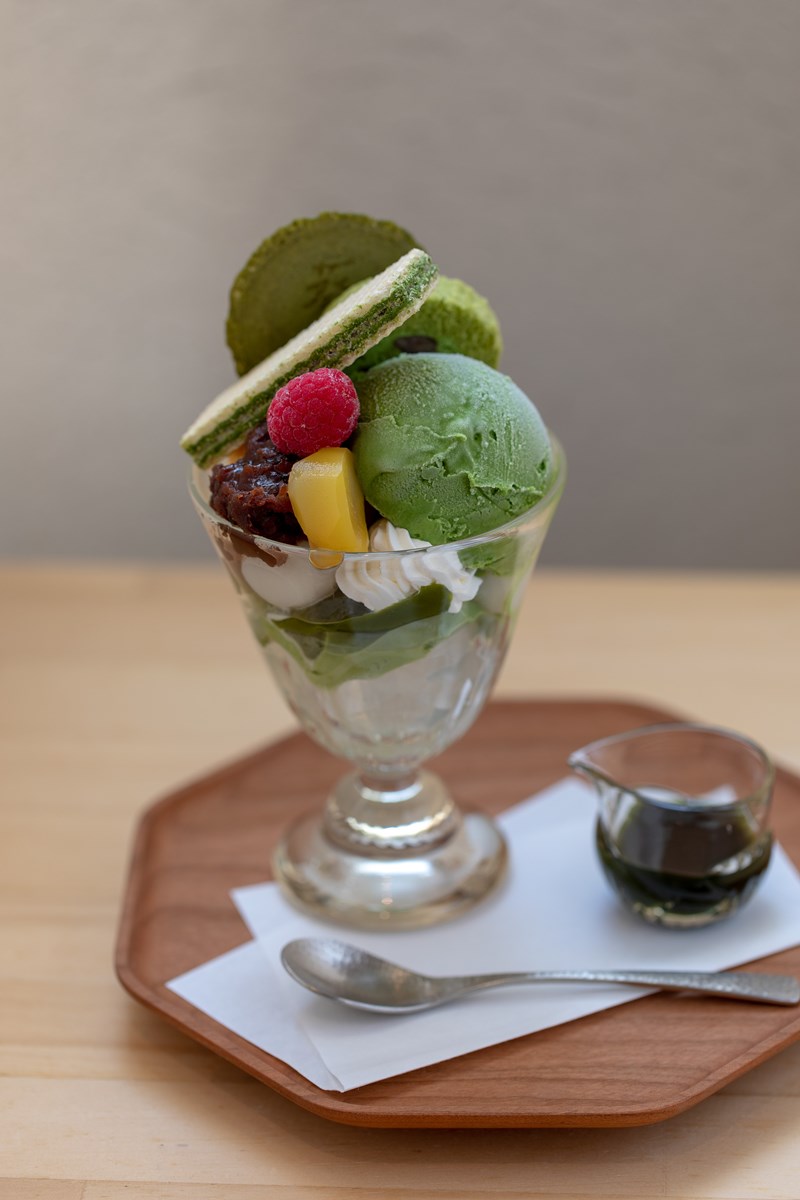 Having matcha ice cream now? Can't wait for long time, no ice-cream machine to make…. Don't worry. This is a really easy recipe for all!
Ingredients (2 Servings)
Vanilla Ice Cream (High Quality)……1 cup*softened
Matcha Powder……2 teaspoons
Caster Sugar……1 teaspoon
Thickened Cream……3 tablespoons
Steps
①Leave the vanilla ice cream at room temperature until softens.
②Combine Matcha Powder and Caster Sugar in a small bowl. Then add Cream. Use a whisk to mix very well till it becomes little harder.
③When the ice cream① is just soft enough, add ②, and mix well.
④Place it in the freezer to firm up
---
Matcha Tiramisu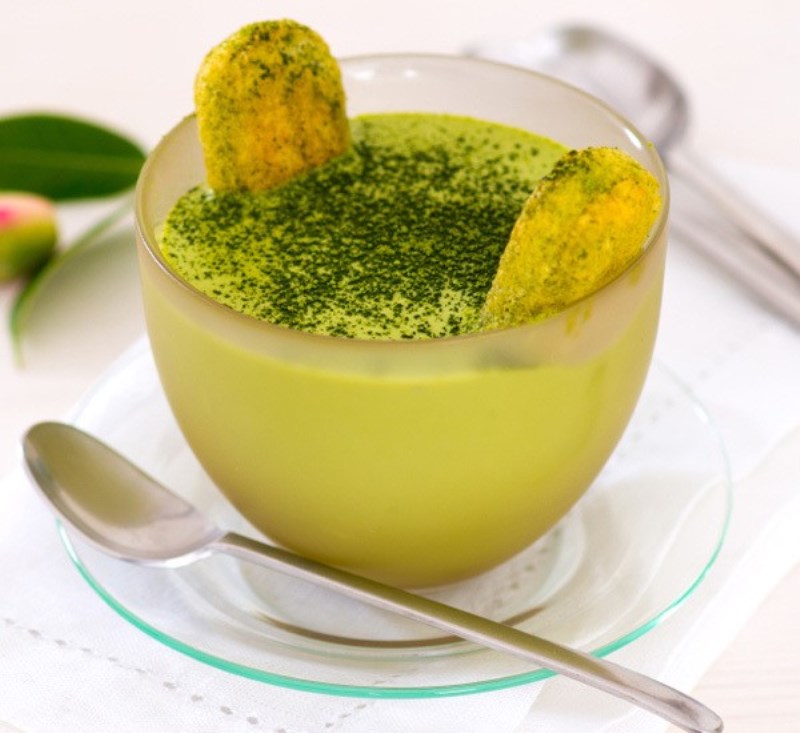 Bring a Japanese taste into an Italian classic dessert! It is the perfect dessert for parties since it is super easy to make ahead of time.
Ingredients (2 Servings)
liquid matcha……3 tbsp
sugar……1 tbsp
mascapone……200g
sugar……25g
yolks……2 egg
rum……1 tbsp
cream……200ml
matcha green tea
sponge fingers
Steps
①Stir the sugar into the liquid matcha and let it dissolve.
②Cut your sponge fingers to fit your serving dish and if you like to have for two or more layers of fingers, leave some aside. Using a basting brush, coat the sponge fingers with the liquid matcha mixture.
③In a bowl whip the cream until it forms stiff peaks. In a separate bowl mix together the mascarpone, egg yolks, sugar and rum. And mix well then, stir in the whipped cream gently.
④Layer the sponge fingers in the bottom of your serving dish, add a layer of cream, then another layer of fingers, then the final layer of cream. Sprinkle on matcha green tea, then leave to refrigerate for an hour or so before serving. Treat yourself with this special tiramisu!