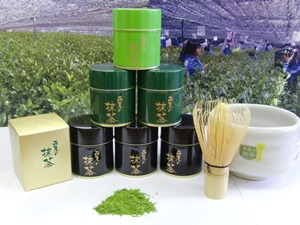 Nishio is well-known as a producer of powdered Matcha green tea. It is said that production started back in 1271. Nishio's tea leaves have a deep green color, sophisticated aroma, and mild but rich flavor. There are tea factory tours and tea shops where tea tasting is available.
---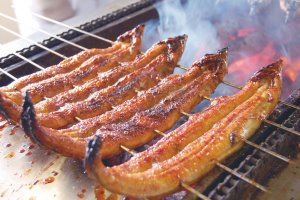 Eel farming in Isshiki town started around 1904. Pioneers repeated countless studies and experiments to set the foundation of eel farming know-how. Production per municipality has been ranked first in Japan since 1983. The eel farmers raise their eels with great care, giving Isshiki eel a soft texture and rich taste. There are restaurants in the city where you can enjoy Isshiki eel.
---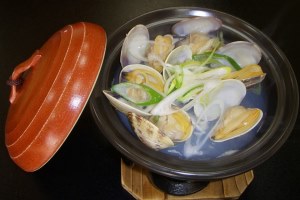 Nishio City has eight clamming areas on the beaches of Mikawa Bay. The clamming season is from March to June. Nourished by Mikawa Bay, clams from Nishio are plump, juicy, and rich in nutrients.