---
Nishio City is one of Japan's leading matcha producing areas,
and uses most of its tea leaves for producing green tea rather than green tea.
There are two types of matcha: tea ceremony and product, which are more expensive. Matcha for products is used in many ingredients, including Haagen-Dazs ice cream. Every year from late April to May, tea leaves are called Ichibancha, and only tea leaves are used for tea ceremony. The experience of picking the best tea used for this tea ceremony matcha is rare. In addition, matcha is only ground tea that has been dried from tea leaves and ground with a stone mortar. Matcha using a crusher is not matcha. In this project, you can tour a matcha factory with the guidance of an expert and experience the making of matcha by grinding Tencha with a stone mill. In addition, you can experience making and drinking matcha yourself. At the same time, you can learn simple tea ceremony and enjoy seasonal Japanese sweets. * Comes with Nishio Matcha Latte souvenir. After lunch with Petonkatsu and Sashimi, transfer to Nishio City Historical Park, and visit a tea room, Shoin, Karesansui Garden, Nishio Castle Ushitoraga and others at the former Konoe House relocated from Kyoto with a guide. To do. After that, you will visit the miso brewery (Miso Park), a place where you can make miso, a traditional Japanese food and a specialty of Nishio. There are many types of miso, including red miso, white miso, bean miso, and combined miso. Have some of them eat and compare and know the difference. This tour is a recommended project that allows you to deeply experience Japanese culture.
---
Special Offer
Intro offer: Book by March 5 to save 20%.
¥18,000~¥13,000
¥14,400~¥10,400
---
Tour Schedule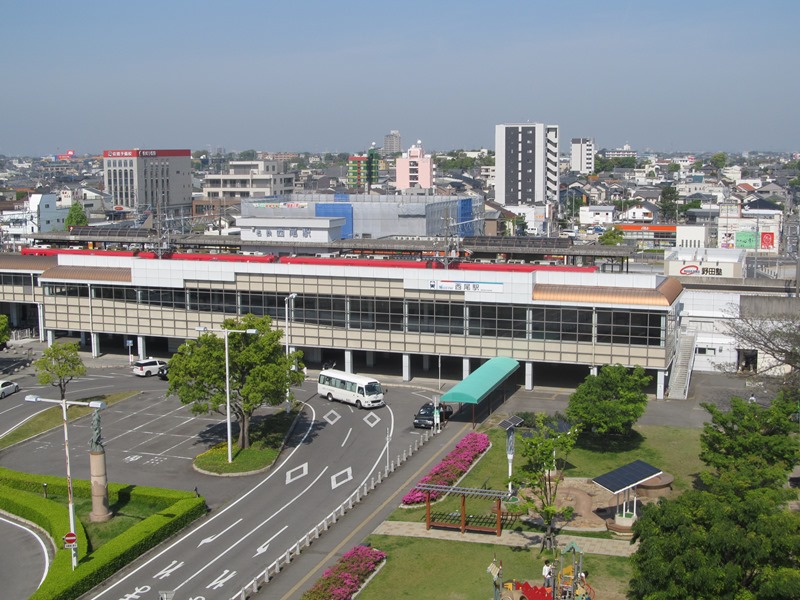 Nishio Station
Meitetsu Toyohashi station / Meitetsu Nagoya station
↓
Nishio Station
---
< Enjoy Maccha town, Nishio! >
---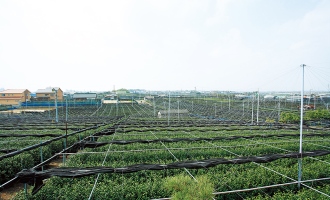 Nishio Inariyama Tea Garden Park
Nestled in rolling hills, with a panoramic view over an the tea gardens. In the tea harvest season in May, you can put on a traditional tea-harvest costume and even try picking tea leaves yourself.
---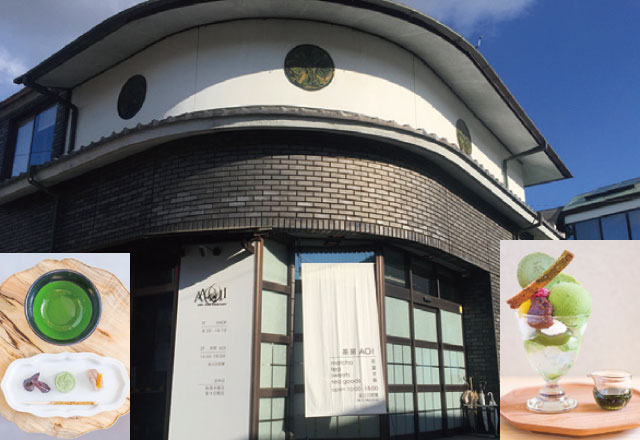 Aoiseicha
A long-established matcha maker founded during the Taisho era. Enjoy matcha and sweets at the café on the second floor on Fridays, Saturdays and Sundays. At the shop on the first floor, matcha, Japanese tea, tea ceremony utensils, and matcha sweets are available. Take a tour of the matcha tea factory and enjoy a range of experiences.
---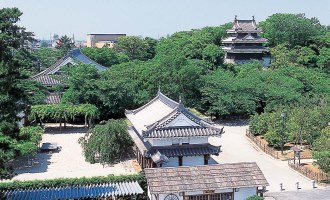 Nishio City History Park
Nishio was known as "the little Kyoto of Aichi", and Nishio Castle was its proud centerpiece. Today, the castle, gatehouse and many parts of its interior grounds have been restored, and entry is free. Come and get a feel for Japans regional history!
---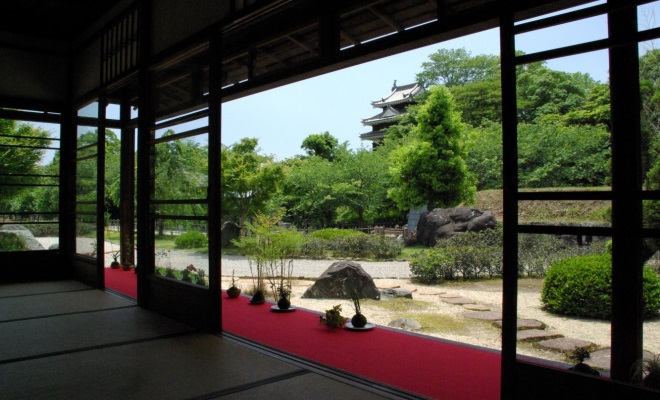 Former Konoe Residence
The former Konoe Residence (court noble Konoe's residence) conveys the culture of tea ceremony. It consists of two buildings: a tea house and a library. Both were relocated from Kyoto in 1995. Visitors can enjoy Matcha green tea and a view of the Japanese garden at the library (400 yen, including seasonal Japanese sweets).
---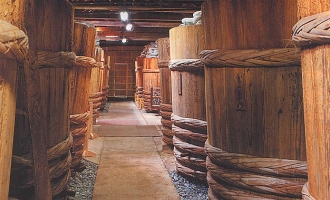 Hatoya (Miso Park)
"Miso Park" is a theme park where you can enjoy miso operated by Hatoya. You can visit the miso storehouse and experience making miso. There are also shops selling miso, soy sauce and sweets.
---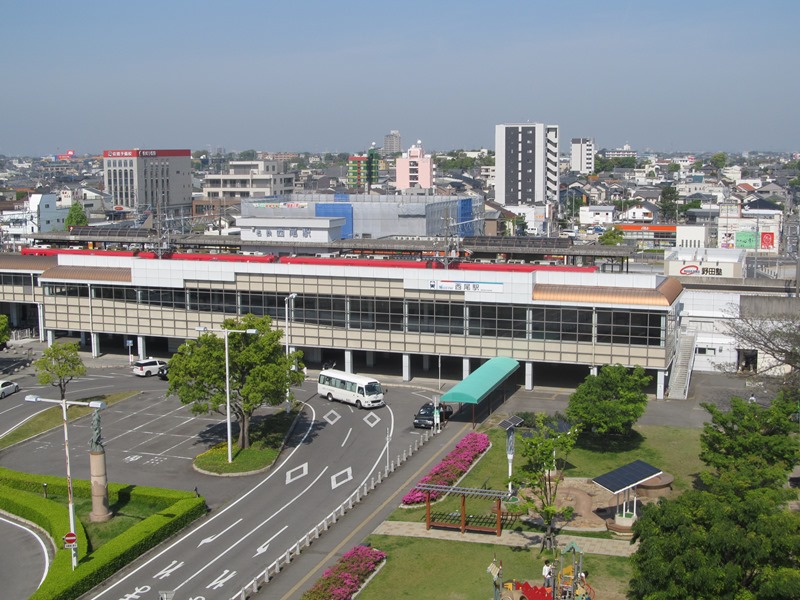 Nishio Station
Nishio Station
↓
Meitetsu Toyohashi station / Meitetsu Nagoya station
---
Photo album
Access